Email Marketing Class
What would you do if instagram was gone tomorrow? 
Anyone have the the collapse of instagram on their 2020 bingo card? 
Or what if your account was hacked?
Our friend Pat over at @thehellyeslife just got her personal account STOLEN. She had 90k followers, and she did end up getting her account back, but ALL HER CONTENT WAS GONE FOREVER. 
What would be left of your business? 
How would you get in touch with your customers? 
Don't have the answers? Is your biz super dependent on instagram? That's ok if it is, but we're here to tell you you want to build on your own land. You want to have forever access to your contacts. 
Your insta posts are seen by about 10% OR LESS of your followers.
Your emails, however, have open rates of about 20-30% (so 2 or 3 times that seen on insta)
And welcome emails have a 85% average open rate!
We need to collect followers via instagram, and then shuffle them to another permanent place. Like your site. 
Think of instagram as a billboard. You are attracting new clients, and then getting them to ACT. Think of billboards urging you to download that song, or go to the movies, or purchase car insurance. All of these actions are called CONVERSIONS. 
We want to get people off of this initial interaction and convince them to trust you, so you can make money from them (and in turn offer them something really amazing in exchange!) We have a much better chance of engaging with your audience more authentically and more efficiently via email.
PLUS on average, businesses make .25$ to $1 PER CONTACT PER MONTH serving their email list.
So how do we do it? How do we get people to give you their precious email address? And then, once we have their email, what on earth do we do with it? How do we speak to our audience? How do you get them to purchase your product or service?
We're here to tell you how.
This class will cover:


-How to build an email list
-Which platforms are the best for a newsletter
-What to write to your list
-How to offer freebies + advertise freebies to capture new audiences
-How to create dynamic funnels to introduce new leads to your biz offerings
-How to convert followers into paying customers
The world is online. Get in their inbox.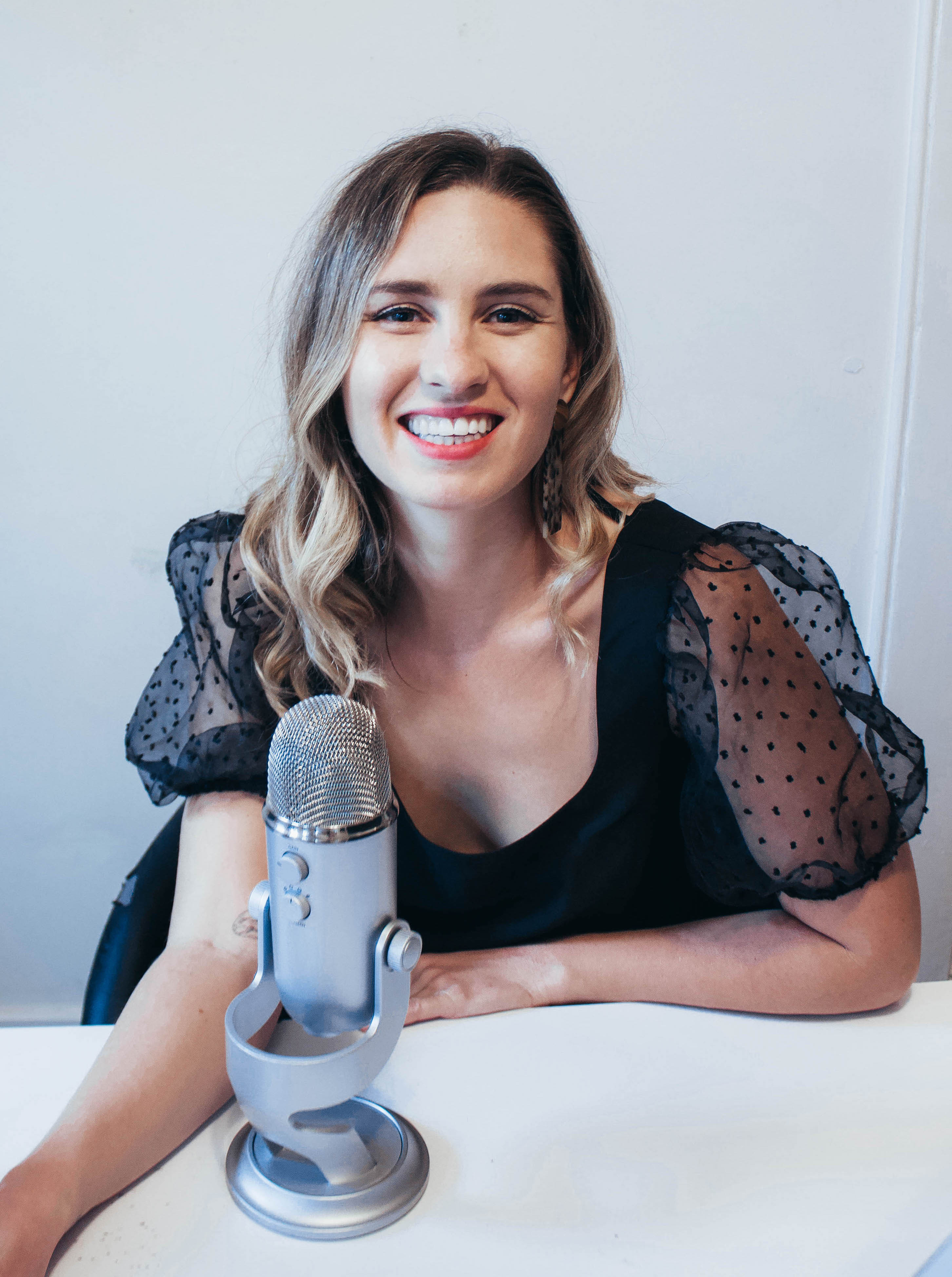 Phoebe Sherman is the voice, artist + CEO behind Girl Gang Craft. With years experience in social media, email marketing, brand partnerships, event planning, and podcasting, Phoebe is your go-to expert on growing your creative business. She strongly believes growing and serving your email list is a PRIORITY in running your biz.
What our students have to say:
"Phoebe was incredibly articulate in explaining the minutiae of each topic (I took all 3 courses). Her presentations were laid out well and easy to understand. She really broke everything down into bite size, applicable information, specifically for solo entrepreneurs (so important for newbies starting from scratch!). "